Big O Dodge Chrysler Jeep Ram Business Profile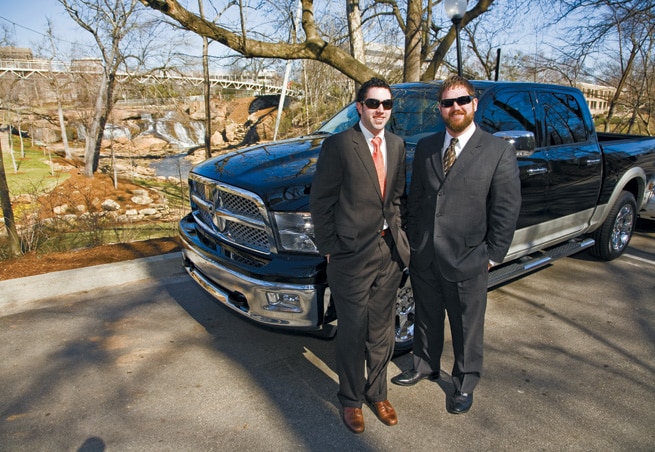 Big O Dodge Chrysler Jeep Ram in Greenville, SC, has also served the Easley, Greer, and Spartanburg areas for more than 34 years. The dealership has been as a major player in the Upstate's automotive dealer industry and a prominent fixture on Laurens Road's Motor Mile since founder Michael Odum opened the dealership as Big O Dodge in the 1980s. The Odum family enjoyed much success until a fateful January morning in 2003 when Michael was tragically killed in a motorcycle accident.
The eldest son, Tanner Odum, quickly stepped into his father's footsteps, and for the next five years, he successfully grew the Dodge dealership by adding the Chrysler Jeep Ram franchises in February 2008.  Under his leadership, the all-new Big O Dodge Chrysler Jeep Ram dealership became the number-one Dodge Chrysler Ram dealer in both Carolinas. Unbelievably, Tanner lost his life as well in an auto accident in September 2008.

Since then, Michael Odum's wife, Beverly, has served as owner, and their other two sons, Jake and Kyle, now run operations as president/general manager and new car manager, respectively.  The family-owned dynamic is a recipe for success for the Odum family as Michael's legacy continues, and they stay true to the spirit he instilled in them of service to others in both business and community.

The Odum family and this successful dealership epitomize a deeper meaning when you drive by the big American Flag; they are an American story - a family with tragedy, success, and the willpower to continue their father's dream. 

The Big O Dodge Business Profile on Behind the Counter Online