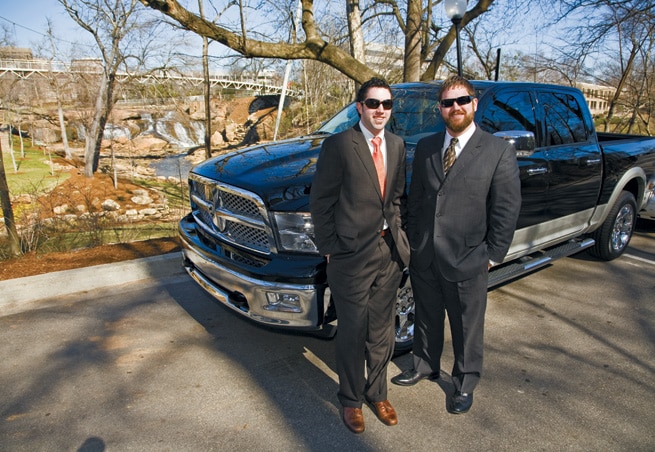 American determination is recognizing the enormity of the task ahead, then moving forward in faith with a commitment to succeed. Family-owned and operated Big O Dodge Chrysler Jeep epitomizes American determination as they proudly wave the Big American Flag on the Motor Mile.

Michael Odum founded Big O Dodge a quarter century ago, and instilled in his sons Tanner, Jake and Kyle the spirit of service to others in both business and community. Big O Dodge has now expanded by acquiring the Chrysler Jeep franchise and is 80 employees strong.

Michael Odum left this world sooner than expected, but his three sons were determined to carry on his legacy. Tanner, his eldest son, assumed the helm and for almost five years did an excellent job moving the business forward. Then last September, Tanner was taken during a tragic accident. Now the middle son, Jake, is guiding the business as dealer principal and younger son, Kyle, takes his place as sales manager. They are working together to fulfill what was originally their father's dream and now has become their own.


Through the devastating loss of beloved father and older brother and regardless of recession, the Odum family maintains faith in Jesus Christ and a true spirit of American determination.

The Big O Dodge Business Profile on Behind the Counter Online